Welcome to Golf Guide
Golf Vacations Package Article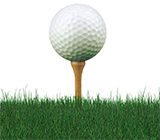 . For a permanent link to this article, or to bookmark it for further reading, click here.
You may also listen to this article by using the following controls.
SEARCHING FOR A CHALLENGING GOLF? THEN TRY OUT GLENS GOLF VACATIONS
from
:
www.ultimategolfguide.com
Glens golf vacations may not be the most talked about courses within the golfing world but they are certainly worth visiting if you get the chance.
The courses are designed to bring England, Scotland and Ireland into South Carolina and they are well known for their challenging and beautiful holes. Each hole is designed with nature in mind and they really are stunning to look at. There are four courses altogether and there is even a golf school where you can improve your technique if needed. So, whatever ability of golfer you are, you should find something within the four courses which will both challenge and relax you.
Heather Glen
The Heather Glen golf course is a 27-hole course and it was designed by Willard Byrd and Clyde Johnston. It really does bring a true Scottish feel to it and it has been a popular destination since 1987. So when looking at Glens golf vacations you will definitely not want to miss out this course.
One of the best things about this course is that there are places where you can practice your technique before you try your hand at the main course. This will help you to warm up and ensure that you are in the right frame of mind before you start. There is even a traditional Scottish pub within the course so be sure to check that out whilst you are there!
Glen Dornoch
Many golfers think that the Glen Dornoch course is one of the best in Myrtle Beach. So, with that in mind why not consider it when planning your Glens golf vacations? There are chances for you to save money with this course also if you choose to book online. So not only are you getting a stunning golfing experience, but you can also save money for the pleasure too! It is known as one of the most challenging golf courses within Myrtle Beach and that makes it perfect for even the most expert player who wants to improve their game.
Shaftesbury Glen
This Glens golf course is the most recently designed course out of the four and it also offers fishing too. Combined with golf and fishing it truly does offer a unique experience which is definitely worth experiencing if you are planning Glens golf vacations.
Created by Clyde Johnston, the course offers challenging sand traps, wide fairways and demanding doglegs. What more could a keen golfer ask for? This course offers more of an English atmosphere so if you prefer that over the Scottish atmosphere you will be better off here.
Overall these three courses are definitely the best of the Glens golf vacations. You should be able to find a package to suit you and at a price to suit your needs. So, the next time you plan your golfing vacation why not consider the Glens?
Christine Gray is a recognized authority on the subject of
golf vacations
. Her website
Ultimate Golf Guide
provides a wealth of informative articles and resources on everything you will need to know about
golf vacation packages
. All rights reserved. Articles may be reprinted as long as the content and links remains intact and unchanged.
Golf Vacations Package News
No relevant info was found on this topic.