Welcome to Golf Guide
Golf Resorts Article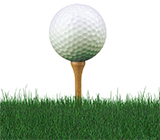 . For a permanent link to this article, or to bookmark it for further reading, click here.
You may also listen to this article by using the following controls.
NORTH CAROLINA GOLF RESORTS AND THE TRANQUILITY THEY OFFER
from
:
www.ultimategolfguide.com
If you are looking for a golfing destination where you will have the ultimate golfing experience then North Carolina is definitely the place for you.
The North Carolina golf resorts are easily accessible and they offer a fantastic golfing experience which will not be forgotten in a hurry. One of the main things that you look for when booking a golfing vacation is how the courses will challenge you and the great news is that no matter what your golfing ability, you should find that there is something to challenge your skills.
The Best North Carolina Golf Resorts
If you are looking for the best North Carolina golf resorts then here you will find just a few which are worth checking out.
The Crow Creek Golf Club is certainly a popular resort amongst many golfers and it offers an incomparable golfing experience. There are championship tees and challenges for every single golfer to face along the way. The course was designed by Rick Robbins and it covers 500 acres of scenic land. One thing which golfers remember about the Crow Creek resort is that the staff was extremely accommodating. It is that mixed with the relaxing and scenic atmosphere which keeps golfers going back year after year.
Another good golf resort in North Carolina is Duplin Country Club. It features tall pine trees which line the fairways and it offers a friendly yet challenging atmosphere. The Bermuda greens may be small but they are certainly fair and on the course tee times are not necessary. Walkers are welcome at the course too which some golfers will like to hear and the rates are also very competitive. Another advantage is that nearby there are other recreational activities which you can take part in so if your main concern is golf but you would still like to do something else, you have that option.
Finally the Etowah Valley Country Club and Golf Lodge is another of the best to visit. As North Caroline golf resorts go, this one is certainly one which offers you the high life. The greens within the course are as big as 9,000 square feet and the lush fairways are particularly well manicured. There are various golfing packages which you can book and there are other activities you can take part in whilst you are there too. Activities such as croquet and fitness classes are available if you would like to try something different and the accommodation is particularly good.
Overall North Carolina golf resorts do offer an amazing golfing experience and you will want to take your camera along with you to capture everything that you do.
Christina Gray is a recognized authority on the subject of
golf resorts
. Her website
Ultimate Golf Guide
provides a wealth of informative articles and resources on everything you will need to know about
florida golf resorts
. All rights reserved. Articles may be reprinted as long as the content and links remains intact and unchanged.
Golf Resorts News
No relevant info was found on this topic.