Welcome to Golf Guide
Public Golf Course Article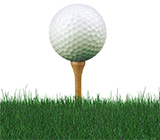 . For a permanent link to this article, or to bookmark it for further reading, click here.
You may also listen to this article by using the following controls.
Choose a Golf Course in Memphis
from
:
www.ultimategolfguide.com
If you live in Tennessee, you've probably noticed that you can find a golf course in Memphis down almost any street. In fact, it seems that golf is more of a way of life in Memphis than a hobby, with so many different choices of areas to spend an afternoon out on the fairway. How can you decide which golf course in Memphis to pick for today's outing? Well, you could probably start by dividing them up according to number of holes, overall size, and difficulty. How much golf are you in the mood for, and how serious is your play going to be on any given day?
Of course, there are several private courses with which you need a membership to play (or at least a well respected friend with a membership who invites you to join them for the afternoon). For instance, you could become a member of the Chickasaw Country Club and enjoy their 18-hole course, or you could spend a day on the 6933-yard Ridgeway Country Club course. TPC at Southwind actually has three different courses to choose from: the East Course, the West Course, and the Par 3 Course. However, with many a public golf course in Memphis available on a daily basis, it's not really necessary to hold a membership to any private club.
The Audubon 18-hole public course offers 6,488 yards of golf course with a par 70, making it slightly more challenging than the average golf course in Memphis. Another option is the Davy Crockett Golf Course, with a par of 72 for an average day. If you don't feel like playing a full 18 holes, you can always visit one of the 9-hole courses available. One such golf course in Memphis is the Overton Park Golf Course, a mere 2,222 yards and 9 holes. Beware, though; the par is only 34, making coming in at a low score challenging. For a course that runs a little longer with a less stringent par, try the 2,915-yard 9-hole Riverside Golf Club. Par here is 36 strokes.
Pine Hill is a golf course in Memphis that, while maintaining a full 18 holes, runs a little shorter in distance at only 5,908 yards, saving you a little legwork. Par here is 71 strokes. Another fine, popular 18-hole public golf course in Memphis is T.O. Fuller State Park Golf Course, measuring 5,986 yards with a par-72.
These are just a few of the golf courses you'll find within the city of Memphis, with several more options just outside the city as well. With so many places to play, there is certainly not a lack of good golfing.
Christine P Gray is a recognized authority on the subject of
golf course
. Her website
Ultimate Golf Guide
provides a wealth of informative articles and resources on everything you will need to know about
public golf courses
. All rights reserved. Articles may be reprinted as long as the content and links remains intact and unchanged.
Public Golf Course News
No relevant info was found on this topic.